Debit Card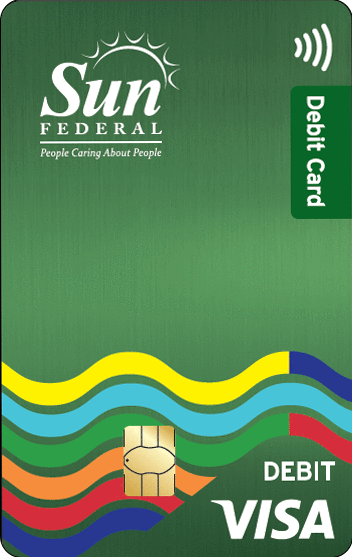 Using a contactless debit card instead of cash has countless benefits:
Safe & touch-free way to pay
Faster transactions
More space in your wallet
Funds automatically withdrawn from your checking account
Card contains an EMV Chip & magnetic strip so you can still insert or swipe at retailers who may not accept contactless cards yet
Use your contactless card at ATMs (Alliance One, CU$, Accel and Cirrus networks) and make purchases anywhere that Visa is accepted.
Day-to-Day Convenience:
FREE Bill Pay
Deposits & withdrawals
Easy balance check & fund transfer
24-hour account access
Here's a Little Tip:
Your debit card isn't a credit card, but we recommend choosing "CREDIT" at the checkout anyway. The transaction is the same, but you'll avoid using one of your eight free monthly debit transactions that way*. Plus, by choosing "CREDIT", you're protected by Visa's "Zero Liability Policy."
*No fee & no debit transaction limit if you have Kasasa Checking.
Ready to get started with a debit card? Take the next steps!
Read More About Our Debit Card
Online Banking
Our Online Banking makes checking your balance, paying bills, transferring money, depositing checks and more doable from work, home, and everywhere else.
With Online Banking, you have transaction security and more control over your money.
Easy, Safe Online Access:
FREE for ALL members
Access and enroll in eStatements
Withdrawals & deposits
Real-time balances
Account information & history
Scheduled & one-time fund transfers
Customize your theme and layout
FREE Bill Pay
3-Tier security policy
Online message center
Budget and savings goal tools
Text or email notifications
Sign Up Now!
Right here on our website:
Click on the "Online Banking" tab at the bottom of this page
Click "Account Options"
Select "Register Now" to get started!
Through our mobile app:
Download our mobile app from Apple App Store or Google Play

Tap "Sign Up Now"
It takes < 5 minutes! Once you're in, sign up for eStatements too.
Need to download our app?
iPhone App
Android Phones App
eStatements
Secure, Organized Convenience: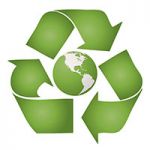 Free to all members with Online Banking
2 years of statement history
Anytime access to account information, transactions & history
Fast statement delivery
Environmentally friendly
Sun Federal eStatements are free, safe, and good for the environment. You'll never have to shuffle papers or go digging through piles of junk mail and folders to find a transaction or reference your account activity.
Filing taxes? Your whole year (and beyond) of banking history is online, in one place and organized!
Sign up for eStatements
It's quick and easy!
Register or login to Online Banking
Click on

Accept the Disclosure
Open the PDF
Enter the Code
Click Accept
Save Time & Trees
Studies show that approximately 85% of successful identity theft begins with a stolen paper statement, bill or check. Online at Sun Federal, your account is protected by multiple layers of security.
Ready to get started with eStatements? Take the next steps!
Register for or log into online banking then select the "Accounts" widget then the "Statements" tab to subscribe.
Overdraft Protection
Occasionally the universe aligns in such a way that your bills are all due at once, and right at the same time when your car breaks down or you need to make an unexpected purchase. When that happens, Sun Federal has your back.
These features are available with every regular checking account, for members 18 and up:
Free overdraft coverage using the money available in your savings account(s).
Overdraft Privilege covers automatic payments or other electronic overdrafts up to $600. Each time an overdraft is paid, a $30 fee will be charged. Read our Overdraft Privilege Policy for further details.
If you'd like to add protection for your ATM or everyday debit card transactions, consider adding Privilege Plus! The same fee applies, but more transaction types are covered. See how you can enroll!
Overdraft Line of Credit
Not sure if you have enough in your savings account to cover overdrafts? Apply for an Overdraft Line of Credit! This extra stash of cash is a revolving line of credit so there's money available to cover a transaction when you accidently overspend.
Apply for an Overdraft Line of Credit
Resources