Our Way Of Life
Sun Federal provides you with personal service and a secure, trustworthy and local place to save, borrow and invest in yourself and your community.
Our Mission
In the spirit of "People Caring About People," the Mission of Sun Federal Credit Union is to improve the quality of life for each member through a personal and professional service relationship that results in members for a lifetime.
Sun Federal Credit Union Is:
Focused on our member's story, not their credit scores
A full-service financial institution
Made up of businesses & organizations (sponsor groups) & members of our communities
Sun Federal Credit Union Offers:
Personal member relationships
Lower rates & fees
Online Banking, Bill Pay & eStatements
Financial coaching & Lifetime Financial Advisors
Our Core Values
These values are the promises we make to each other and to our members. They are not only our beliefs, but also the commitments that guide our behaviors and decisions.
Trust

We choose each day, in all of our interactions, to demonstrate our individual integrity and the character of our organization revealing the true heart and soul of who we are.

Relationships

We choose to connect in fellowship, to build long lasting deep bonds that are essential to our mission of members for a lifetime.

Excellence

We choose to be the best that we can be in everything we do, performing at the highest level of impact through a rigorous pursuit of continuous improvement.

Service

We choose to serve others with humility and care, to proactively respond to requests and meet needs, in the context of creating financial freedom and long term security.

Teamwork

We choose to work together; valuing and respecting all individuals, living our shared vision and achieving our common goals.
Culture Statement
The culture of Sun Federal is a living reflection and testimony of our mission and values. Through expressions of shared beliefs and thinking, our sincere motivations and behaviors inspire our employee-centric environment.
What We are:
Secure and connected like family
Slow to anger
Committed to the long view
Leaders beyond position
Wise and faithful stewards
What We know:
Our mission purpose
Expect boundaries and discipline
We have cause to persevere
"We" always comes before "me"
What We do:
Live our shared values
Honor and respect each other
Celebrate, have fun, and laugh
Serve from the heart
Make decisions and learn from mistakes
Improvise for the greater perspective
Embrace learning and transformation
Encourage physical and financial health
We do what's right and do what we say
Our Volunteers
Board of Directors
Our President and CEO works with a board of seven member-elected volunteer Directors and our Associate Directors. Together, they review financial data, discuss strategy and ensure that, through our products and services, we are fulfilling your financial needs.
Meet Our Directors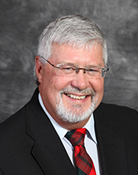 Bill Carr
Board Chair
Volunteer Since 1990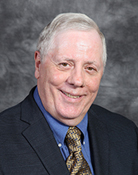 Tom Ryan
Board Vice Chair
Volunteer Since 1982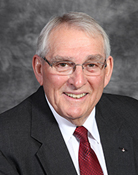 Walter Barrett
Board Secretary
Volunteer Since 1982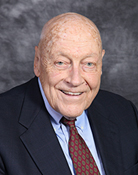 Don Lieder
Board Member Emeritus
Volunteer Since 1980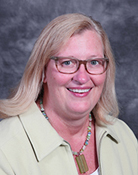 Christy Gordon
Board Member
Volunteer Since 2005
Mike Jesionowski
Board Member
Volunteer Since 1984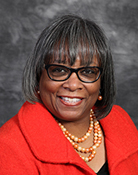 Kay Jones
Board Member
Volunteer Since 1998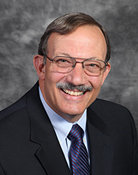 Les Santaniello
Board Member
Volunteer Since 1998
Supervisory Committee
Our volunteer Supervisory Committee oversees the credit union's required annual audits and works with the National Credit Union Administration.
Member Stories
Sun Federal CU helps with Surprise Gift…"New Car!"
Sun Federal CU Helps Us!
Sun Federal CU helped me achieve my dreams
How has Sun Federal CU Helped Me
Thank You for Helping Brenda's Wish
Value Proposition
Here's what our members gained in 2020 in addition to great rates, products and trusting relationships...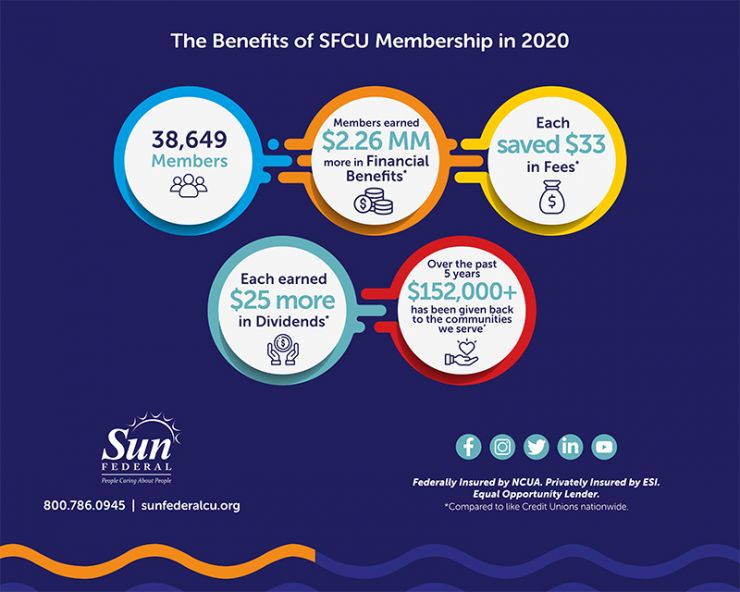 Annual Meetings
70th Annual Business Meeting (Virtual)
You're invited to attend our 70th Annual Member Celebration! This year, we will host a Virtual Business Meeting on April 17, 2021 from 10:00am – 11:00am through Facebook Live.
Here's a look at the Agenda:
10:00am – Meeting begins, Facebook Live Stream

10:05am – Welcome | Pledge of Allegiance

10:15am – Chairman's Report

10:20am – Supervisory Committee Report

10:25am – Record Election Results

10:30am – President's Report
10:50am – New business, closing comments, open for questions
11:00am – Adjournment
Here's how you can participate while staying safe at home:
Submit Questions or New Business by April 2nd:
Click the button below to submit questions, concerns, or new business. Topics submitted before the deadline will be addressed during the meeting.

Facebook Live:


The entire meeting will stream on Facebook Live so you can attend wherever you are! Not on Facebook? No problem! You can still access the Sun FCU page without an account.

​​​​​

Access a copy of the 2020 Annual Report:


For your convenience, the 2020 Annual Report is now available online!
Thank you so much for your continued support. We hope you will have added peace of mind knowing that you can still participate in the Annual Meeting from the cozy comfort of your own home!
If you wish to submit a question, please let us know by April 2, 2021.
Election Notice & Nominees
Board of Director Elections Nomination Procedure
The 70th Annual Meeting will be held on Saturday, April 17, 2021. On that date, two (2) of the seven (7) Board of Director seats will be filled pursuant to the Sun Federal Credit Union By-Law Election Procedures. The open seats will be for three-year terms.
The eligibility requirements for petitioners, NOT nominated by the Committee, to be eligible
for nomination "BY PETITION" for the Board of Directors, are:
not less than 18 years of age;

a member in good standing of Sun Federal Credit Union;

a completed application & signed statement of consent; and after verification

a collection of signatures of at least one percent of the membership - each signature is subject to verification to ensure each is from a Sun Federal member in good standing.
Contested Election
If any position is contested, that is, there are more than two nominees for the two Board of Director seats to be filled as a result of the election process, electronic or mail ballots will be sent to each member on or before March 18, 2021.

To vote in the 2021 Election, the voter must be a primary member in good standing and not less than 18 years of age.
Summary of the 2021 Annual Election Schedule
Pursuant to the Sun Federal Credit Union By-Laws, election of officers is by mail/electronic ballot. This affords every eligible member the opportunity to vote. In the event there is no more than one nomination for each available position, there being no seat contested, ballots will not be mailed out and parliamentary rule will apply and all nominees will be elected by acclamation at the Annual Meeting. There will be no nominations from the floor unless there is less than one nomination for each position available. The following is a summary of the relevant dates for the 2021 annual election:
January 15, 2021: The Nominating Committee files the names of all successful nominees with the Secretary and notifies all applicants as to whether or not they have been nominated. Secretary posts the names of all Nominating Committee nominees at each Credit Union office.
By February 1, 2021: Those seeking nomination as a candidate for a Board of Director seat "By Petition" must submit a Nomination Packet.
By February 5, 2021: The Nominating Committee will provide the petition collection form to all verified nominees by petition.
March 8, 2021: Last day for nominations by petition to be filed with the Secretary of the Credit Union.
March 12, 2021: Nominations received by petition posted at each Credit Union office.
March 18, 2021: Mail/electronic ballots sent to members if any position is contested.
April 12, 2021: If any seat is contested, mail/electronic ballots must be received by the "tellers of the election."
April 17, 2021: 70th Annual Meeting Celebration
2021 Board Election Nominees
Tom Ryan
Incumbent
Tom has been a member of Sun Federal's Board of Directors since 1982 and previously served as Chairman and Vice Chairman. He is a graduate of the University of Toledo with an associate degree in Liberal Arts. Tom was employed with the Sun Company for 37 years, retired and has been hired back periodically over the years. He has completed extensive financial literacy training as required by credit union regulatory guidelines. Courses, seminars, and participation in the volunteer achievement program of the Ohio Credit Union League have contributed to Tom's background in the CU movement.

Credit Union Volunteer Service:
Board of Directors
Asset Liability Management Committee & Investment Committee (ALM)
Volunteer Development Committee
Policy Committee
Les Santaniello
Incumbent
Les became an Associate Board Director in 2008 and was then elected to the Board of Directors in 2010. He joined Sun Federal Credit Union in 1997 at the Radnor PA location. Les has an associate degree from Bloomsburg University in Business Administration and an associate degree in Real Estate from Phila Community College. He recently retired after serving 40 years in the Real Estate property management field. He has completed extensive financial literacy training as required by credit union regulatory guidelines.
Credit Union Volunteer Service:
Board of Directors
Volunteer Development Committee
Capital Adequacy Committee
Radnor Advisory Board
---
Annual Reports