Overview
We Look Forward to Your Next Visit!
Use the interactive map below to find Sun Federal Credit Union branches or ATMs, other surcharge-free ATMs (AllianceOne & CU$), deposit-taking ATMs and Shared Branching locations.
How do I use the map?
SEARCH: Enter an address, city or zip code into the SEARCH field to look at a specific area on the map.
REFINE: Narrow down your search using the SEARCH OPTIONS (all are selected when you begin):
Sun Federal Branches - Sun Federal ATMs - Surcharge-Free ATMs - Deposit-Taking ATMs - CO-OP Shared Branches
REVIEW: Cick on the icon on the map for details or look over the LOCATION DETAILS or LOCATION LIST to see information about your results. Location information and directions can be sent to you via email or SMS text message!



Sun Federal Branches


Shared Branch
Locations

Sun Federal ATMs
(surcharge-free)



AllianceOne ATMs




(surcharge-free)




CU Dollar ATMs




(surcharge-free)
Branches Everywhere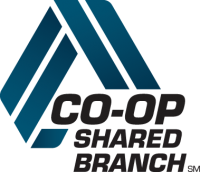 Sun Federal is a proud participant in Shared Branching, an international cooperative network of credit unions who provide basic banking to all members of participating credit unions at no charge.
That means when you're across town, on a business trip or vacationing with the family, you can visit any credit union in the CO-OP Shared Branching network - and there are thousands – as if you were visiting Sun Federal!
FREE transactions include:
Deposit cash & checks (up to 10 per visit)
Withdraw cash
Make loan payments
Transfer money
To use shared branching:
Find a "CO-OP Shared Branch" credit union. Visit CO-OPSharedBranch.org or call 888-748-3266.
Tell them you're from Sun Federal when you visit.
Share your account number.
Present a valid government-issued photo ID with your signature.
Begin your banking!