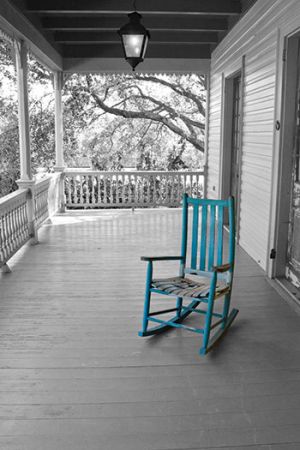 n the 1950s a young man and his wife – proud homeowners, hard workers, and parents who always put their family first – decided to add a front porch to their house. Weighing the cost of this investment against the value it would add for their family, the couple decided that a porch would be a place where their children, friends, and neighbors could gather, celebrate, and create lasting memories.
Dressing in his Sunday best, the young man visited the bank to borrow what he would need to build his porch. After the loan manager's diligent-but-indifferent questioning, he patiently waited as facts and figures were recorded. Without sympathy, the young man was denied his request – the bank couldn't see how a porch would add to the home's monetary value.
Over lunch the next day he shared his story with fellow Sun Oil Refinery employees. Like a machine, the bank had examined only collateral worth, but his coworkers saw a greater value and became inspired. The porch represented family, friends, neighbors, and community, and they wanted to help.
This lunch break discussion fed their desire for a bank concerned with more than cold, hard numbers, and Tol-Sun Federal Credit Union was born. Today, as Sun Federal, we continue to listen to our members' stories and help them create their own "front porch" memories.