April 10, 2020 - Special Newsletter
Connected Like Family
Keeping You Informed.
There have been so many changes in how we live our lives over the past month. We wanted to take a moment, check-in, share some valuable resources and recap what's changed here at Sun Federal.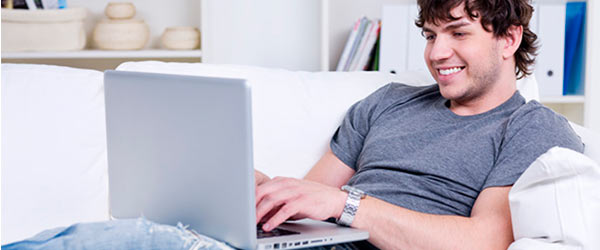 Keeping You Safe & Informed
The current world situation is unlike any most of us have experienced in recent years. To ensure that we promote best practices, we are following the recommendations of our state and federal health agencies and limiting access to our lobbies and in-person services. While these decisions have been difficult to make, we want to act in ways that best protect you, our employees, and the communities we serve.
In addition to limiting access in most branches, we have also enhanced cleaning and sanitation procedures in high-touch areas and surfaces like our Harmony/ATMs, lobby vestibules, and office equipment. To further limit the spread of COVID-19, many of our employees are working from home.
We thank you for your patience while we do what we can to keep everyone healthy while providing our signature service.
Quick Tip!
Did you know, our interactive Harmony machines are also standard ATMs? Use your card and PIN for a fast and convenient transaction!
Online & Mobile Banking: 24/7 Convenience
Relief When You Need It Most
If you have been financially impacted by COVID-19, explore our Pandemic Financial Relief Options.
Our friendly staff is ready to assist you with life's challenging moments.
For Our Business Members
Through the Coronavirus Aid, Relief, and Economic Security (CARES) Act, the federal government has made $350 billion available to help businesses continue to keep their employees paid. The Paycheck Protection Program is a forgivable loan designed to provide the resources business owners need during the health crisis. Contact BusinessServices@sunfcu.org for more information or to apply.
Protecting You
Fraudsters often u se times of crisis to take advantage of consumers.
Stay vigilant and protect yourself from scams. If you receive emails, letters or other messages that claim to be from Sun Federal, call us first before taking any action. We will NEVER ask for your account number, social security number or passwords via email, pop-up window or text message.
We're Here to Help
Have a question or just need some assistance? Our expert call center representatives can perform transactions, provide loan assistance, support for credit and debit cards, assist with direct deposit, and help you set up Online & Mobile Banking.
Call: 800.786.0945
Email: sunsupport@sunfcu.org
"People Caring About People"
We are dedicated to creating long-lasting relationships within the communities we serve. Even from a distance, we choose to act in the best interest of our members, employees, and partners. Through living this mission, we can adapt to these challenging circumstances and rise Stronger Together.