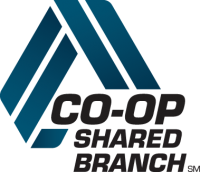 Sun Federal is a proud participant in Shared Branching, an international cooperative network of credit unions who provide basic banking to all members of participating credit unions at no charge.
That means when you're across town, on a business trip or vacationing with the family, you can visit any credit union in the CO-OP Shared Branching network - and there are thousands – as if you were visiting Sun Federal!
FREE transactions include:
Deposit cash & checks (up to 10 per visit)
Withdraw cash
Make loan payments
Transfer money
To use shared branching:
Find a "CO-OP Shared Branch" credit union. Visit CO-OPSharedBranch.org or call 888-748-3266.
Tell them you're from Sun Federal when you visit.
Share your account number.
Present a valid government-issued photo ID with your signature.
Begin your banking!