Overview
Use your Visa Debit Card from Sun Federal and reap the rewards!
Using a debit card instead of cash has all sorts of benefits. You'll have more space in your wallet, and you don't need to go searching for an ATM, check or emergency cash if it's been a while since your last bank withdrawal. Need cash anyway? You don't even have to be at a bank to collect. Use your debit card at the store and just request cash back!
Debit transactions are easy to keep track of and can help you stay on top of your spending. Unlike credit, debit cards never allow you to spend more than you have in your account, so you're never in danger of debt or late payment fees.
Use your card at ATMs (Alliance One, CU$, Accel and Cirrus networks) and make purchases anywhere that Visa is accepted. The money will automatically be withdrawn from your checking account. Don't have a checking account? Ask about our ATM only cards.
Day-to-Day Convenience:
Personal security PIN
Track purchases with Online Banking
Organized cash flow records
Here's a Little Tip:
Your debit card isn't a credit card, but we recommend choosing "CREDIT" at the checkout anyway. The transaction is the same, but you'll avoid using one of your eight free monthly debit transactions that way*. Plus, by choosing "CREDIT", you're protected by Visa's "Zero Liability Policy."
*No fee if you have Kasasa Checking
Ready to get started with a debit card? Take the next steps.
Read More about Our Debit Card
Read Our ATM & Visa Debit Agreement
Branches/ATMs
We look forward to your next visit!
Use the interactive map below to find the nearest Sun Federal Credit Union branch, surcharge-free ATM, deposit-taking ATM and Shared Branching locations. To ensure an ATM is truly surcharge-free, please make sure it has both the Accel, Alliance One or CU$ AND the Cirrus.
---
How do I use the map?
Enter the address, city or zip code in the space provided
What type of location, ATM or Network are you looking for? Check the appropriate box to narrow your search.
Review your results! Click on the address to see location and details on the map. You can also email or text message the location to yourself or others!
Signifies a
Sun Federal branch
Locates a
Surcharge-Free ATM
Shows a
Deposit-Taking ATM
Pinpoints a
Shared Branch
---
Branches Everywhere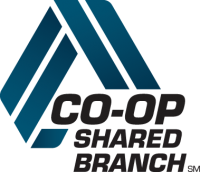 Sun Federal is a proud participant in Shared Branching, an international cooperative network of credit unions who provide basic banking to all members of participating credit unions at no charge.
That means when you're across town, on a business trip or vacationing with the family, you can visit any credit union in the CO-OP Shared Branching network - and there are thousands – as if you were visiting Sun Federal!
FREE transactions include:
Deposit cash & checks (up to 10 per visit)
Withdraw cash
Make loan payments
Transfer money
To use shared branching:
Find a "CO-OP Shared Branch" credit union. Visit CO-OPSharedBranch.org or call 888-748-3266.
Tell them you're from Sun Federal when you visit.
Share your account number.
Present a valid government-issued photo ID with your signature.
Begin your banking!
Resources