May 13, 2020
A Message from Brian Hughes, President/CEO
Dear Valued Member:

Though the COVID-19 pandemic has altered our everyday lives, it has given us time to reflect on how we can ensure we provide the best long-term service possible to our members. Sun Federal has and will always find ways to serve our members more deeply, effectively and meaningfully regardless of circumstances.

During the health crisis, our branches equipped with interactive Harmony machines continued serving members while maintaining social distance. This healthier environment allowed us to keep our employees' interactions with members safer than a traditional teller line. To better support this goal, we are transforming additional lobbies.

Through the time of lobby closures and construction, please continue to explore our eBranch and digital services. Our expanded team of experts are available by phone, email, and our online banking message center to help with a variety of account inquiries. Our free Digital Toolbox found on our website (under "Services") is available 24/7 should you choose not to visit a branch.

We recognize that we play an important role in your everyday lives and we want to make sure we are as available to you as possible. While following close health and safety guidelines, we will slowly reopen our lobbies and continue providing our full range of services.

To provide you with the exceptional caring service you expect from Sun Federal, we must all continue doing our part to promote healthy interactions. You can expect lobbies to be routinely disinfected with added features like take-away stylus pens for Harmony screens. For the safety of our employees and members, we encourage the use of masks when visiting our branches.

Some members prefer to connect with us in person. So, as we reopen our branches, meeting rooms will be available by appointment. Rooms and surfaces will be disinfected regularly and after each meeting.

We are currently adding Harmony machines to additional branches so that we can give more members this same opportunity to connect with our employees safely should changes in the pandemic occur causing us to, again, limit lobby access.

In offering more high-tech options, we are even more committed to developing a personal connection with you. So, once we are fully open again and in addition to the member service representative you can connect with interactively onscreen for your transactional needs, employees will remain available to you in person in our lobbies to assist with other questions. Our goal is to open the door for more in-depth conversations regarding your financial health and help you realize you and your family's long-term goals.

We are growing, expanding, and updating so that if and when we are faced with hard times, your interactions with us will be one less item to stress over. Since we've started transforming our branches, we are proud to have grown from 125 to 137 employees and embraced over 3,600 new members!

Change is never easy. There will be good days and bad. But nevertheless, we are dedicated to you and will always be by your side in your life's journey. We believe that through transformation, we will develop a more connected relationship rooted in our mission that is based on "people caring about people". This will never change.

If you need any assistance or clarification on the changes to come, I invite you to give us a call or visit us online.

From all of us at Sun Federal, thank you for giving us the opportunity to get to know and serve you and make a difference in your life through your membership and stay safe.
Sincerely,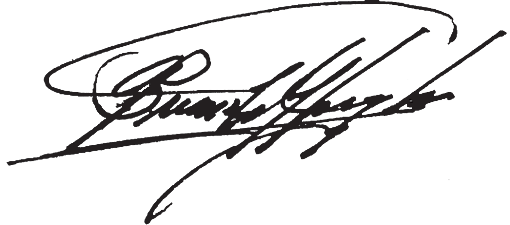 Brian Hughes, President/CEO
Sun Federal Credit Union