December 31, 2020
Dear Valued Member,

After a truly historic year, we have had time to reflect on what matters most to our members, our families, and ourselves. We have seen incredible changes in the ways we do business and operate our branches. Our goal before the pandemic was to improve the quality of life for each member through a personal and professional service relationship. We are more committed to our mission than ever before and so we will continue promoting engaged relationships with our members while operating as safely as possible.
To achieve this goal, we want to thank members who live our shared mission. We believe that truly engaged members are at the core of this cooperative and are what drives Sun Federal forward. When our members are able to fully engage with and trust us as their primary financial partner, we are able to do so much more for you and your families.
I respectfully challenge you to move beyond a transactional relationship only and fully embrace this unique cooperative. I want to give you, and every member, the opportunity to earn the most rewards from their relationship with us. In my humble opinion, albeit a little biased 😀, our rates and fees are very, very competitive, not to mention rich with great rewards and financial advice that is motivated by our care for you With modern digital conveniences you have come to expect from your primary financial institution, now is the perfect time for you, and all of our nearly 40,000 members, to take advantage of the products and solutions we have here at Sun Federal. After all, when we work together, financial freedom can be realized!
This year, we are updating our Member Value Program (MVP) so that our most engaged members can enjoy even more benefits. Not yet a part of the program? It's easy to qualify and start earning rewards!
Even if you are not yet in the MVP, we still believe that you deserve unique perks that fit your financial life. That's why we will launch our highly anticipated Round 'n Save program! It is a simple, hassle-free way to build up your savings by using your SFCU debit card. It's our way of living our mission to promote financial health by recognizing your busy schedules and offering more effortless ways to save on the go! If you are a part of the MVP you will be able to earn a much higher dividend on the saving balances that accumulate under this Round 'n Save program.
In addition to these new programs, on March 1, 2021, we will introduce a new MVP qualifying requirement and a few new fees.
MVP Active Checking Requirement:
To qualify for MVP, new and existing members will need to complete at least 1 checking transaction per month.
New Fees:
A $3 monthly fee for receiving a paper statement.
A reduction in the number of free overdraft transfers allowed in a month from a savings or money market account. The number will change from 6 free to 2 free in a month.
A $4 fee for those that wish to cash a check in the branch.
A $5 monthly fee if we're unable to deliver mail to your address we have on record.
A $3 monthly maintenance fee for HSA accounts (replacing the annual maintenance).
The good news is that every one of these fees can easily be avoided by qualifying for the MVP, ensuring your mailing address is up-to-date, and/or enrolling in free eStatements through Online & Mobile Banking.
The next statement you receive in January will include a full list of new programs and fees. If you have any questions or need help navigating these upcoming changes, let us know what we can do for you. Please reach out to us at 800.786.0945, sunsupport@sunfcu.org, or send us a private message through Online & Mobile Banking or social media.
Let's do more together.
Sincerely,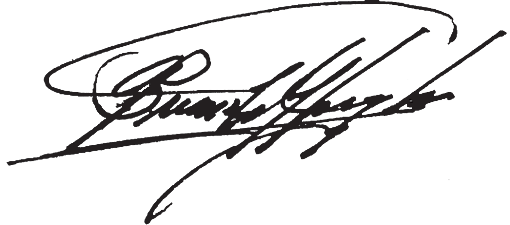 Brian Hughes, President/CEO
Sun Federal Credit Union